Skip to Content
Heating Tune-Up in Central Valley, CA
Home Heating Tune-Ups in Central Valley, CA
Our family-owned business has been serving Central Valley residents for nearly three decades. Our services are thorough and far-reaching, as we provide commercial, residential, and industrial services. Over these nearly three decades, we have made our name as an honest and reliable company that delivers on its promises. Each of our staff members is certified and trained to assess, diagnose, and fix any problem with your heating or air conditioning systems.
We are proud that our techs are servicemen rather than salesmen. That means we will never try to push you to purchase services that you don't need. We will assess your property's air system and give you an honest and true diagnosis of where the problem is coming from and how you can best fix it. Trust us with your heating and AC needs.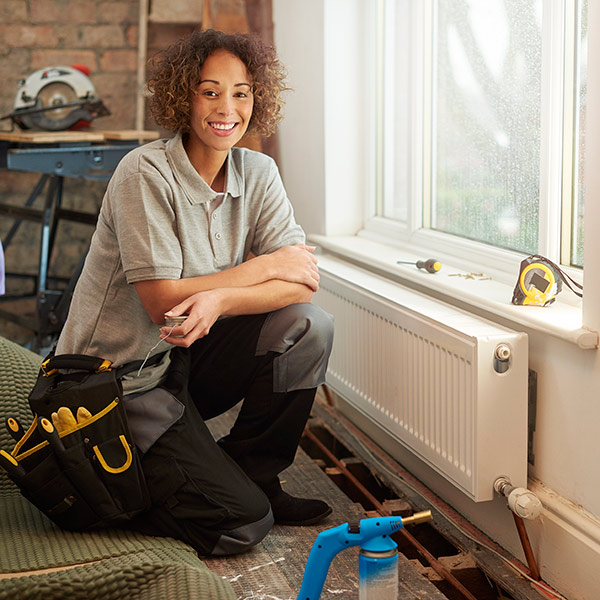 What Is a Heating Tune-Up?
Our heating tune-up service is one we use to ensure that your heating system is working properly and not causing problems in the home. When it gets cold in Central Valley and your heater isn't doing its job, it results in some miserable circumstances. Once your heater is broken or not working whatsoever, that's when heating repair services are needed. Air Tech Heating & AC provides heating tune-up services to keep your heater healthy and effective all year around. This service also helps you to decrease emergency repairs needed on your system.
Whether you need heating repair or it's time for a heating tune-up, you can rely on the experts at Air Tech Heating & AC to provide you with quick and thorough service.
Why Do You Need a Heating Tune-Up?
Home heating tune-ups are essential. Inefficient, broken, or slow heaters can result in poor air quality and a spike in your heating bill. If you are noticing reduced efficiency, an increase in allergies, or any sign that your heater may need some attention, contact our team at Air Tech Heating & AC for an immediate improvement in your home.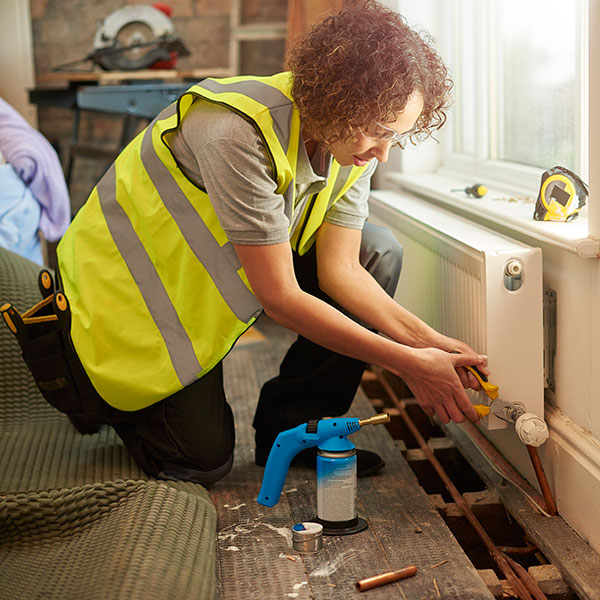 Benefits of HVAC Maintenance
It can be easy to forget to check on your heating or HVAC system when it's working properly. It's one of those things we don't appreciate until it's gone. Once your heating system goes down, it can be difficult and expensive to get it up and running, especially with the colder days in Central Valley, CA.
HVAC maintenance and heating tune-ups have many benefits that make it completely worth it, especially when you get your tune-up with our team at Air Tech Heating & AC. These benefits include:
Fewer emergency repairs
Extended life
Reduced bills
Increased safety
Cleaner air
Proper working air all year long
Quick responses to inquiries
Online scheduling
Competitive prices, especially with our maintenance contract
Automatic heating tune-ups with our maintenance contract
If these benefits sound like something you're interested in, be sure to contact our team today to schedule your appointment with our certified technicians.
Maintenance Checklist/20-Point Tune-Up
Our professionals at Air Tech Heating & AC have a specific checklist that we follow when performing a heating tune-up service so that we can ensure your heater is working properly. Each of our technicians follows this 20-point checklist to check every part of your heating system and to properly avoid breaks or emergency repairs. This checklist includes the following items:
Thermostat calibration and leveling
Cleaning/replacing filters as needed
Fan motor monitoring – amps/volts
Bearing lubrication and wear inspection
Blower motor diagnostics/amperage reading
Blower motor capacitor testing
Blower motor bearings inspection (treat with oil if needed)
Blower motor belts & pulley inspection (if applicable)
Blower inspection
Blower compartment vacuuming
Electrical connection inspection and tightening
Safety devices inspections (looking for any exposed wires)
Carbon monoxide check
Full heat exchanger inspection
Gas leak inspection (thoroughly examine for gas leaks)
Temperature split measurement – duct supply/return
Duct work inspection – evaluation of energy loss
Gas pressure measuring and adjusting for peak efficiency
Ignition system inspection (check for proper operation)
Contact Our Experts
For the best HVAC services in town, you can contact Air Tech Heating & AC. We will provide you with honest and reliable services including heating tune-ups, heater repair, and more. We look forward to serving you.
Schedule an Appointment Today!