Skip to Content
Heat Pumps for the Home Provide Efficient Comfort
We Install, Repair, and Service Heat Pumps and Other Systems
Heat pumps have received a lot of attention recently, as they've become a popular option for home heating and cooling. They provide superior energy efficiency, run more quietly than traditional HVAC systems, and improve a home's air quality. At Air Tech Heating & Air Conditioning Service Co., our friendly trained and certified technicians have the skills and knowledge to install heat pumps, as well as repair and maintain them.
If you're in the market for a heat pump or need service or repairs to a unit, contact us for details on our services. We've been in business for more than 30 years and have experience with a wide variety of HVAC systems for homes and businesses.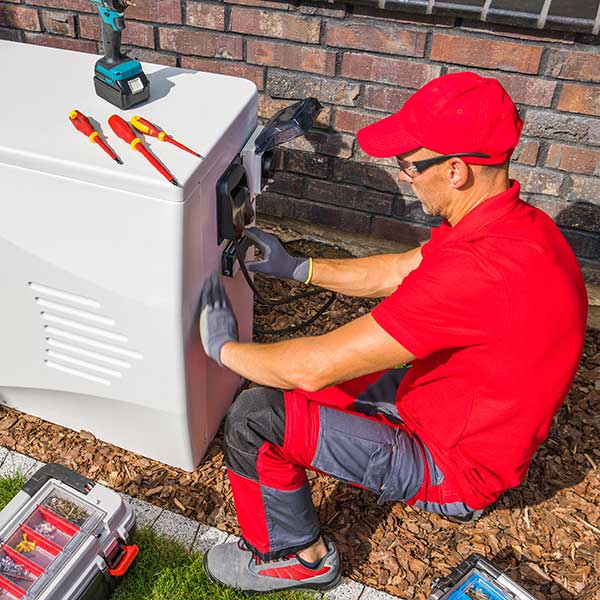 What Is a Heat Pump?
A heat pump moves around cold and warm air to either heat or cool a space. In summer, it absorbs heat from inside the house and sends it outdoors, and in winter, it takes heat from outdoors and moves it inside. Heat pumps vary in their design. Many use the outside air to help regulate temperature, but geothermal heat pumps use the temperature a few feet below ground for their air exchange.
Ductless heat pumps can deliver air in rooms lacking the ductwork for traditional HVAC systems. Ductless mini-split heat pumps place the compressor/condenser outside and air handling units inside, but not all mini-split heat pumps are ductless. Ducted mini-split heat pumps are also an option in some cases. The professionals at Air Tech Heating and Air Conditioning Service Co. can help you decide which type of system will work best for you.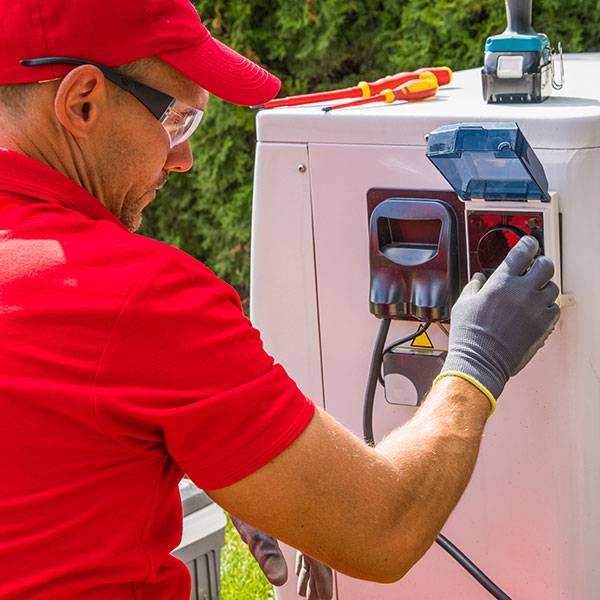 Why Do You Need a Heat Pump?
Heat pumps provide many important benefits, but the most commonly recognized is the heat pump's greater energy efficiency. These systems use far less energy and fuel for heating and cooling. Heat pumps also provide both warm and cool air, eliminating the need for two different systems. They're much quieter than traditional HVAC systems, and they don't create carbon monoxide. Heat pumps are also quite dependable and durable, which leads to lower maintenance costs.
Why Heat Pumps Are More Energy Efficient
Heat pumps move air around, while traditional systems create warmth or coolness that's then pushed through ductwork into a home's rooms. Heat pumps don't make warm or cool air, so they utilize less energy. The refrigerant used in heat pumps enables them to absorb heat with a minimum of electricity.
Heat pumps function particularly well in California due to our generally mild climate, and the recent move toward greater electrification in the state is prompting greater use of heat pumps in new construction. Homeowners also may want to replace an old system with a heat pump because of the benefits it provides. At Air Tech Heating & Air Conditioning Service Co., our team of experts can answer any questions you have about heat pumps, HVAC, or air conditioning.
Heat Pump Installation Services
The Central Valley in California sees more hot weather than cold, but that doesn't mean residents can go without heat. Installing a heat pump is an excellent way to heat and cool a home in the most efficient manner possible. We work with homeowners to help them pick the system that's best suited to their home, taking into account the size of the house and the needs of the people who live there. You can depend on us for professional, courteous service from your first phone call to turning on your newly installed heat pump.
Heat Pump Repair Services
Heat pumps are known for their durability and reliability, but even the best mechanical systems may need a repair occasionally. Our certified team of technicians has received extensive training on heat pumps as well as other HVAC systems. We'll diagnose and repair your heat pump issues promptly.
Heat Pump Maintenance Services
One of the best ways to prevent repairs is to have regular maintenance on your heat pump. We offer maintenance contracts that provide quarterly inspections. During these regular visits, we check out all the components of your system, looking for anything that needs replacement or adjustment. Prior to summer or winter, we verify that the system is up to handling the warm or cool weather ahead.
Contact Air Tech Heating & Air Conditioning Service Co.
Air Tech Heating & Air Conditioning Service Co. in the Central Valley of California has been assisting customers for decades. We're a family-owned business that values its customers. Contact us today to learn more about the services we provide.
Schedule an Appointment Today!