Skip to Content
HVAC Services in Central Valley, CA & Nearby Areas
Browse Our List of Residential & Commercial HVAC Services
At Air Tech Heating & Air Conditioning Service Co., we strive to stand out from the crowd. We aren't content with being just another HVAC services provider in Stockton, CA. Our team has worked hard to build a strong reputation for all kinds of quality work in the HVAC field. We're well-versed in several different areas of work, as well as repair and maintenance for the most common units. In business for over 20 years, we're committed to carrying on our tradition of excellence with our extensive list of top-notch residential and commercial HVAC services in the Central Valley.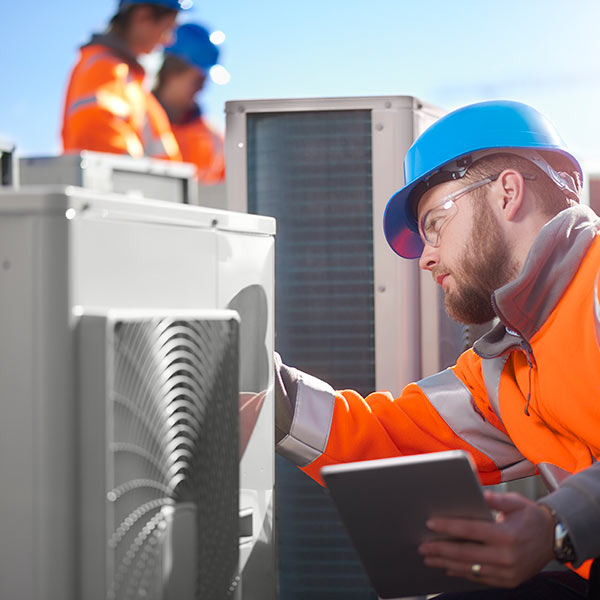 Air conditioning is a crucial component for any establishment. Our team is proud to cover your HVAC system needs. Our expert technicians are licensed and certified to offer skilled repair services for air conditioners, as well as installation and maintenance. We know you need your unit up-and-running as soon as possible, whether your family or your valued customers and employees will be using the space. Let us evaluate the air conditioning at your home or commercial property.
Heating is just as important to your home or business as air conditioning. As temperatures start to drop in the winter months, you need a system you can count on to keep you warm. If you're encountering problems with your current heating unit, don't hesitate to talk to the team at Air Tech Heating & Air Conditioning Service Co. We have the knowledge and resources to evaluate your unit, make any necessary repairs, and even schedule preventative maintenance. We're also happy to help with the heating installation process.
At Air Tech Heating & Air Conditioning Service Co., we encourage all our customers to take HVAC maintenance seriously. However, home and business owners have a lot on their plate and may not have time to perform maintenance on their own. Never fear—our team is ready to provide frequent maintenance appointments to ensure everything is in working order within your HVAC system. We also offer maintenance contracts guaranteeing quarterly visits and comprehensive service.
Here for Commercial Property Owners
Owning and operating a business or commercial facility is hard work. If you're in charge of facilities, you know how much planning goes into keeping your building in top shape. Allow the team at our Stockton, CA company to take some of the work off your plate. We'll take care of the air conditioning and heating repair you need to keep your doors open.
Schedule an Appointment Today!