Skip to Content
Air Conditioner Repair in Central Valley, CA
Welcome to Air Tech Heating & Air Conditioning Service Co.
At Air Tech Heating & Air Conditioning Service Co., we are honored to be Central Valley, CA's trusted provider of comprehensive HVAC services. With a firm commitment to exceptional service, we offer a wide array of solutions, from air conditioner repair and maintenance to new air conditioner installations. Our expertise extends to every HVAC component, including AC package units. This knowledge and skillset allow us to ensure your system performs optimally, providing the comfort you deserve in your home.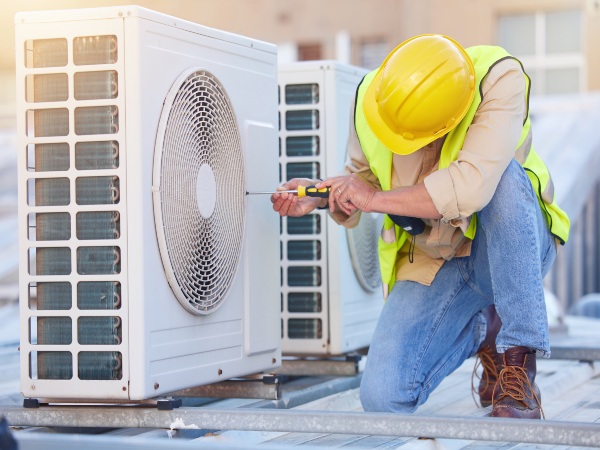 Understanding the Concept of AC Package Units
An AC package unit is a compact, self-contained HVAC system. Unlike split systems with separate indoor and outdoor components, a package AC unit houses all the necessary parts – the compressor, condenser, and evaporator – in one unit. These types of units are commonly used in commercial settings and residences where indoor space is limited or installation flexibility is required.
Exploring the Variety of HVAC Package Units
Package AC units are not a one-size-fits-all solution. Depending on the specific heating and cooling needs of your property, you may opt for one of the following:
Heat Pump Units
These energy-efficient solutions can provide heating and cooling by reversing the refrigeration cycle.
Gas/Electric Units
These units utilize electricity for air conditioning and gas for heating, offering the advantage of fuel choice.
Ductless Units
A ductless air conditioner package unit is a convenient option for spaces where ductwork is not feasible or desired.
Step-by-Step Installation of a Package AC Unit
The process of installing a package AC unit requires a high degree of expertise, something we excel in at Air Tech Heating & Air Conditioning Service Co. Here's what our standard installation process entails:
Expert Consultation
We start by understanding your specific heating and cooling needs, which informs our recommendation for the most suitable package unit.
Precise Installation
We carefully install the unit, ensuring all connections are secure and the unit is positioned for optimal operation.
Thorough Testing
We meticulously test the system following installation, ensuring it's functioning at its best.
Advantages of Opting for a Package AC Unit
Choosing a package AC unit offers a number of benefits:
Space-Saving Solution
With all components housed in one unit, package AC systems are ideal for homes with limited indoor space.
Easier Access for Maintenance
All components being in one place simplifies air conditioner maintenance and repair, making it quicker and more efficient.
Improved Energy Efficiency
Modern package units are designed with energy efficiency in mind, often leading to reduced energy bills.
Essential Maintenance of a Package AC Unit
Regular maintenance is necessary to keep your package AC unit operating efficiently. Our air conditioner service includes:
Routine Inspections
Regular checks can detect potential issues early, helping prevent major breakdowns and expensive repairs.
Professional Cleaning
We clean all parts of the unit, ensuring smooth operation and longevity.
Periodic Tune-ups
We adjust and optimize the settings to ensure optimal performance and efficiency.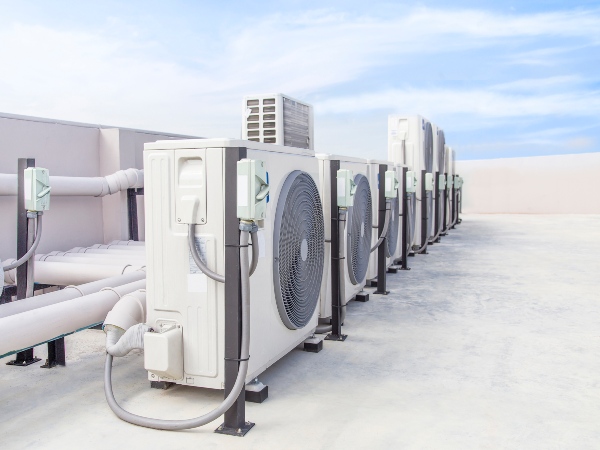 Why Trust Air Tech Heating & Air Conditioning Service Co.
Your comfort is a non-negotiable aspect of your home. When you entrust it to Air Tech Heating & Air Conditioning Service Co., you're choosing a company that values your comfort as much as you do. With us, you'll find not just top-tier technical expertise but also a commitment to exceptional customer service. Our skilled professionals are trained to deliver precise air conditioner repairs, efficient installations, and thorough maintenance. Plus, our customer-focused approach means we take the time to understand your specific needs, guiding you through the process with transparency and care. We strive to make each interaction a positive experience, aiming not just to meet but surpass your expectations. Trust your comfort to us and experience the Air Tech Heating & Air Conditioning Service Co. difference.
Reach Out to Air Tech Heating & Air Conditioning Service Co.
Should you need air conditioner repair, routine maintenance, or are considering a new package AC unit, we are here to help. Our expert team is ready to handle all your Central Valley, CA, HVAC needs. Get in touch with us at Air Tech Heating & Air Conditioning Service Co. today to experience the superior service and peace of mind we provide.
Schedule an Appointment Today!