Skip to Content
Reliable Commercial HVAC Installation in Central Valley, CA
Award-Winning HVAC Installation Service by Air Tech HVAC
Air Tech HVAC specializes in installing all types of HVAC systems for commercial buildings throughout Central Valley, CA. Since 1993, we have committed ourselves to provide reliable and honest services at affordable prices for our commercial partners. Our entire team is thoroughly trained and certified in all aspects of heating, air conditioning, and ductwork installations to ensure you get nothing short of the absolute best services when you hire us. We're proud to serve our commercial clients, including some large national companies, who rely on us to keep their employees and customers comfortable. We can do the same for you. Contact us today to schedule an estimate.
Licensed & Insured Commercial HVAC Service
When you work with our team of experienced technicians, you can take comfort knowing that all of the work performed in your business is by licensed and insured techs experienced in commercial HVAC system design. Proper planning and execution are critical to a successful installation for reliable performance and energy efficiency. Other benefits of having a new system installed by us include: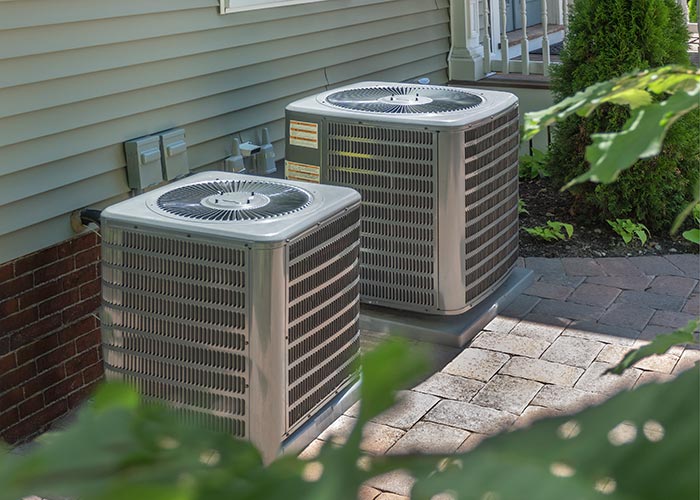 Reducing your energy costs – Newer equipment is manufactured to run more efficiently with less damage to the environment. Replacing an outdated HVAC system will save you money by using less energy to heat and cool your building.
Contributing to employee health and happiness – When employees are too hot or too cold, they have difficulty concentrating and remaining productive. Even heating and cooling that comes with new equipment will improve morale. It will also circulate cleaner air throughout the building for a healthier work environment.
Taking advantage of our maintenance plans – With our preventative maintenance plans, we can stay ahead of any potential issues that might result in emergency calls. Annual maintenance also extends the life of your equipment.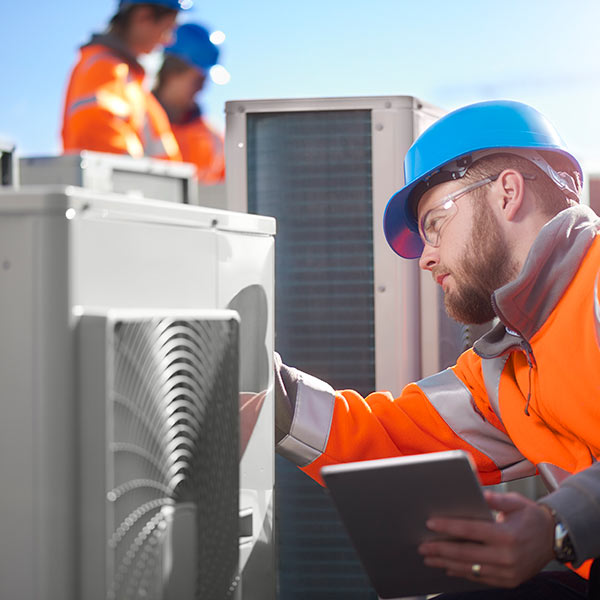 A Complete HVAC Installation Company
We are your one-stop shop for complete commercial HVAC installation services. We handle all aspects of the job and don't hire any outside contractors. You can be sure our licensed and insured team will handle all work. We are available for:
Thermostats
Furnaces
Heat Exchangers
Refrigerant Lines
Ductwork and Venting
Compressors
Condensers
Air Handlers
Terminal Units
And More
Why Choose Air Tech HVAC?
Air Tech HVAC is dedicated to helping your business succeed. That may sound odd coming from a company that provides HVAC services, but we genuinely believe that our professional services play an essential role in keeping your customers comfortable, providing a healthy environment, and lifting employee morale. We take heating, ventilation, and air conditioning seriously. You can be confident choosing us because we:
Have more than 30 years of experience
Install equipment from the top brands in heating and cooling
Do installation, replacement, repair, and maintenance
Work with small and large commercial HVAC systems
Provide estimates for the HVAC installation cost
Are licensed, bonded, & insured
Have an A+ rating with the Better Business Bureau
Are family-owned and operated
Were voted Best of San Joaquin in 2020
Take pride in being involved in our local community
Schedule a Commercial HVAC Installation Quote
With today's advances in heating and cooling equipment, you can significantly improve the efficiency of your business's HVAC equipment while saving money on energy. Air Tech HVAC offers complete commercial HVAC installation services using high-quality equipment by licensed and insured technicians. With our preventative maintenance plans, we look forward to not only installing your equipment but being your trusted HVAC equipment service technicians for years to come. Contact us to schedule an estimate today.
Schedule an Appointment Today!