Skip to Content
About Air Tech Heating & A/C Service
At Air Tech Heating & Air Conditioning Service Co., we are a family-owned and have been in business for over 31 years. While we specialize in commercial and industrial services, our company also offers a wide selection of residential services as well. We have built a reputation since 1993 for being an honest and trustworthy company that delivers quality services. Each of the technicians we hire is certified and trained to diagnose and repair any issues you may be having with your heater or air conditioner systems. We are a part of the Better Business Bureau and have received a rating of A+. You can be sure that you can trust that Air Tech takes pride in the fact that our techs are Servicemen NOT Salesmen. We will not sell you something you do not need.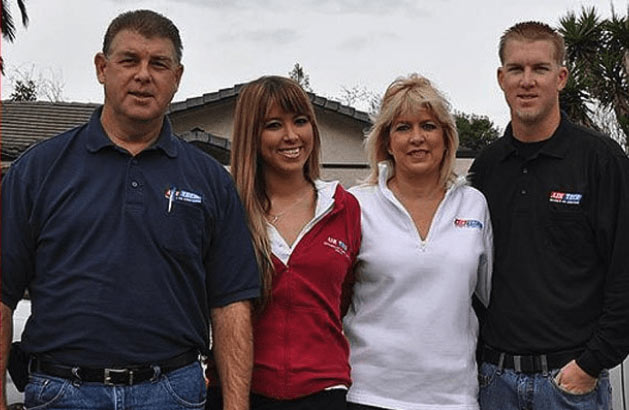 What We Offer
We offer service contracts to set up regular service and maintenance appointments for your business or home. A contract provides you with scheduled service for your heating, air conditioning, or commercial refrigeration repair so that you don't have to contact us whenever you require maintenance. We will provide efficient and quality services.
We provide our services to customers in Stockton, CA, and the surrounding communities throughout San Joaquin County and Stanislaus.
Air Tech Heating and A/C Service Co., is Certified as a Small Business Enterprise, under our Corporation Name KAWAP, INC. We have a C-20 License and these are our classifications through the Cal eProcurement. Call us today at 209-931-5900 for details.
UNSPSC Classification
UNSPSC Classification Description

UNSPSC Classification

24131500

UNSPSC Classification Description

Industrial refrigerators

UNSPSC Classification

40101500

UNSPSC Classification Description

Ventilation

UNSPSC Classification

72101500

UNSPSC Classification Description

Building maintenance and repair services

UNSPSC Classification

72151000

UNSPSC Classification Description

Boiler and furnace construction and maintenance services

UNSPSC Classification

72151200

UNSPSC Classification Description

Heating and cooling and air conditioning HVAC construction +
Schedule an Appointment Today!